The Bob-haircut pages
---
Pictures of makeover - haircuts
---
This one was constructed with xpaint

and shows the two possible cuts I would suggest for the lady on the left.

The left cut is angling upwards in the back, while the right one is cut straight horizontally, but has a cute improvement on the bangs, see the spiky short hairs there...

A contributor sent me this changed picture. Well, decide yourself. . .

---
Here, a beautiful lady with wavy hair gets a makeover into a even more beautiful lady with bob and bangs...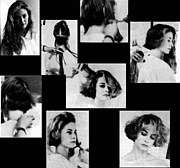 ---
This woman wanted to get the haircut shown in the newspaper. Luckily the person cutting her hair took these step-by-step pictures and also cut her a bob in betweeen ! This way I could include this session here. . .
---
This woman was a contributor to Dave Hathaway's WWW pages. I think she looked great before and after her haircut !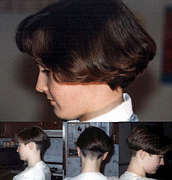 ---
The Happy-New-Year picture from Sally (CrewCtGal). Some beautiful two-picture makeovers are shown. The top left one is Josie Bisset, which you also can find on my actresses section.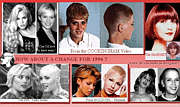 ---
The following is neat, isn't it ? It was contributed to me by a very nice person: Uli. I will include some more of him very soon.

The most important part of the transformation process is visible here: The generation of the weight line. I can only congratulate the woman to the result shown to the right.
---
Don't you also think the haircut to the right is much better than the one to the left for the shown woman ? And such a pretty and sexy one, too. . .
---
Another transformation from the Hairnet, with an added graphical extended picture, which was sent to me by a contributor.
---
This pictures were archived form the former "The Fix" web pages. The best featured makeover they have is shortly indexed here. Sasson at it's best !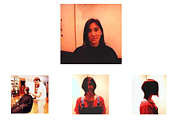 ---
Feedback is always welcome. Tell me what you like/dislike and what mistakes I made. I am eager to hear your opinion !
If you have a cool picture of yourself that you'd like to have included, feel free to send it to me. I would also like to ask you to point me at other websites, if you found some that I haven't noticed yet - as there are new ones emerging every day !

Back to the main page.
---
Last updated: